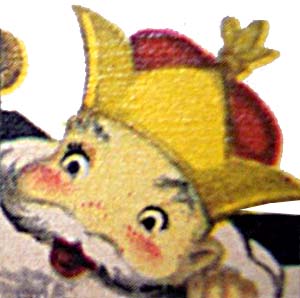 The King


Religion: not determined yet

Name: The King

Classification:

supporting character
Publisher(s):

Number of Appearances: 2
TV, Film Appearances: 1
Prose/Text Book/Story Appearances: 1
Occupation: king
Gender: male
"The King" is the king who is mentioned in the traditional English nursery rhyme "Humpty Dumpty." The third line of this rhyme, as we known it today, is as follows: "All the king's horses and all the king's men."
In some depictions of this nursery rhyme, both filmed as well as pictoral, Humpty Dumpty himself is envisioned as "the king." But the nursery rhyme itself does not state that Humpty is the king, and most interpretations of the rhyme do not present him as such.
In the earliest known printed version of the nursery rhyme "Humpty Dumpty," the king is not mentioned. The third line, which famously mentions the "all of the king's horses" and "all of the king's men," was as follows: "Four-score Men and Four-score more."
Various theories exist regarding the origin and meaning of the "Humpty Dumpty" nursery rhyme. In 1930, Katherine Elwes Thomas advanced the theory that Humpty Dumpty is King Richard III of England.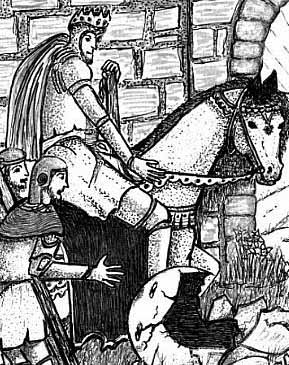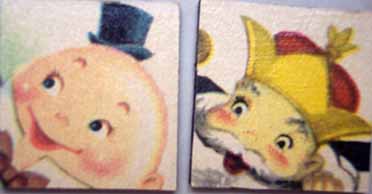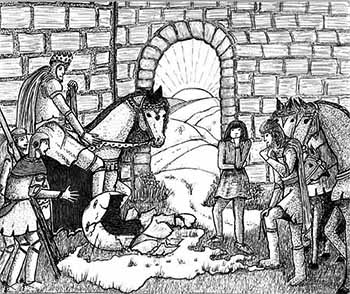 This character is in the following 4 stories which have been indexed by this website:

All the King's Horses (2011)

Humpty (2011)
(mentioned)

Humpty Dumpty (1935)
(mentioned)

NCIS - Season 1, Episode 21 (11 May 2004): "Split Decision"
(mentioned)

Suggested links for further research about this character:
- http://en.wikipedia.org/wiki/Humpty_Dumpty