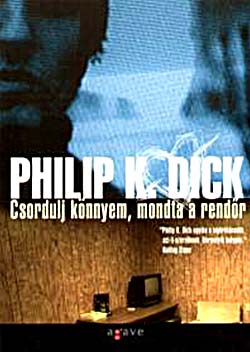 The Jason Taverner Show


Name: The Jason Taverner Show

Classification:

supporting characters

group
Publisher(s): Doubleday
First Appearance: Flow My Tears, the Policeman Said (1974)
Creators: Philip K. Dick
Number of Appearances: 1
Note: weekly hour-long music/variety show; 2nd highest rated
The Jason Taverner Show was a weekly hour-long music and variety program hosted by the immensely popular singer and TV personality Jason Taverner. The show had 30 million regular viewers and was the second-highest rated TV program in the world (in the year 1988).
Jason Taverner's frequent special guest start on the show was Heather Hart. She was also his sometime lover. The show's producer was Mory Mann.
Every week the Jason Taverner show served up a mixture of popular celebrities, talk, and music. The host was one of the world's most popular celebrities, or at least he was on October 11, 1988. But after Taverner and Hart finished performing on the show that night, Taverner received an urgent call from a jilted lover named Marilyn Mason. Lured to her apartment, he ended up attacked by Mason, using a Callisto cuddle sponge.
The next morning (October 12, 1988), Taverner woke up in a fleabag hotel and soon found out that nobody knew who he was. There were no records of him anywhere in the world, not even a birth certificate. And nobody had ever heard of the Jason Taverner Show.
Number of group members listed below: 2
Character
(Click links for info about character
and his/her religious practice, affiliation, etc.)
Religious
Affiliation
Team(s)


[Notes]

Pub.
#
app.

[weekly hour-long music/variety show; 2nd highest rated]

Doubleday

1

[famed TV show host; woke up in world w/no record of him]

Doubleday

1
This character is in the following story which has been indexed by this website:

Flow My Tears, the Policeman Said (1974)