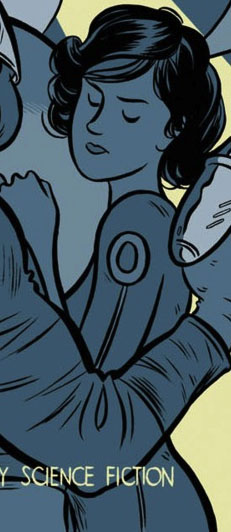 Heather Hart


Religion: not determined yet

Name: Heather Hart

Classification:

supporting character
Publisher(s): Doubleday
First Appearance: Flow My Tears, the Policeman Said (1974)
Creators: Philip K. Dick
Number of Appearances: 1
Romantic Interest: Jason Taverner
Location: Los Angeles, California, USA
Race: white
Gender: female
Note: Jason Taverner's sometime lover; frequent guest on his show
Singer Heather Hart was one of the world's most famous and beloved celebrities. She frequently was a special guest star on the Jason Taverner Show, the world's second highest-rated TV program. She was also a long-time friend and sometime lover of the show's mega-celebrity host.
Heather Hart genuinely, thoroughly hated her fans. She didn't like the "little people." She didn't like to be around them and she disrespected them in almost every way.
Heather was very close to Jason Taverner. She told him all of her secrets. She openly told him that she wanted him to marry her. Taverner liked Heather, but he was too much of a "player" to want to settle down only with her, although she was the person he was closest to. Hart and Taverner maintained separate apartments and homes, but they did share a private together located in Zurich.
When Taverner woke up one morning to find that he was inexplicably absent from all records and from the memories of all people in the world, Hart had forgotten him also. But a strange mechanical doll with a remarkable reputation for telling the truth told Taverner that he should contact Hart. Somehow Heather Hart was the key to Taverner getting his old life back, he felt, but when he called her, she steadfastly refused to believe they were friends or lovers, regardless of how many private secrets about her he revealed he knew. Hart thought he was just another "twerp fan" - the very thing she hated most.
Somehow, Taverner knew, he had to convince her to help him. He felt the fact that he and Hart were both "sixes" (genetically engineered to be superior humans) might be the key to why she was important to him (according to the doll). Their shared genetic status might just lead to his salvation from this nightmare reality in which Taverner wasn't a world-famous celebrity, but was an illegally undocumented unknown nobody.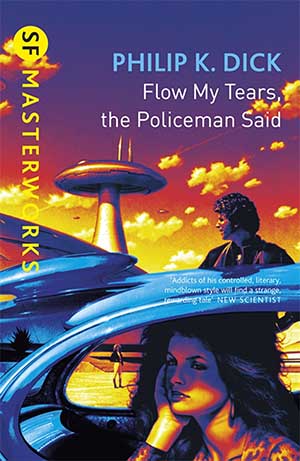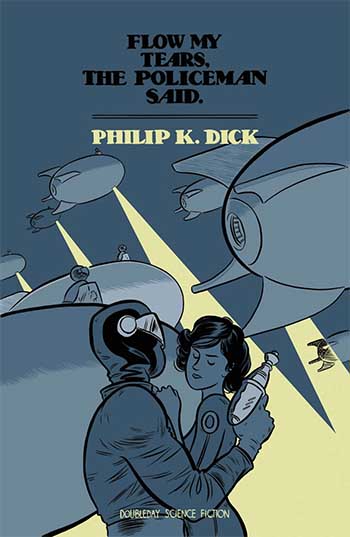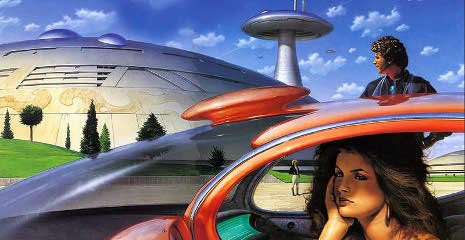 This character is in the following story which has been indexed by this website:

Flow My Tears, the Policeman Said (1974)