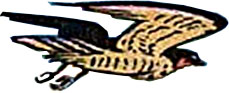 The Religious Affiliation of


unnamed falcon


Religion: N.A.

Name: unnamed falcon
Classification:

supporting character
Publisher(s):

First Appearance: The X-Men (vol. 1) #27 (Dec. 1966): "Re-Enter: The Mimic!"
Creators: Roy Thomas, Werner Roth, Dick Ayers
Number of Appearances: 1
Owner: Scarlet Witch
Occupation: pet
Species: falcon
Note: trained falcon of Scarlet Witch and/or Quicksilver
At a time when the Professor Xavier sensed (through Cerebro), the presence of a powerful new menace, he wanted to recruit new members into the X-Men. Xavier astrally contacted Quicksilver and the Scarlet Witch, who were in Romania, taking a sabbatical from the Avengers. Quicksilver was testing his speed by chasing a trained falcon.
Quicksilver specifically referred to the Falcon as Wanda's falcon. He said: "My control is now as unfaltering as my speed, my sister! I can now keep pace precisely with your trained falcon!"
As far as we know, Quicksilver and the Scarlet Witch were never again portrayed as owning a trained falcon.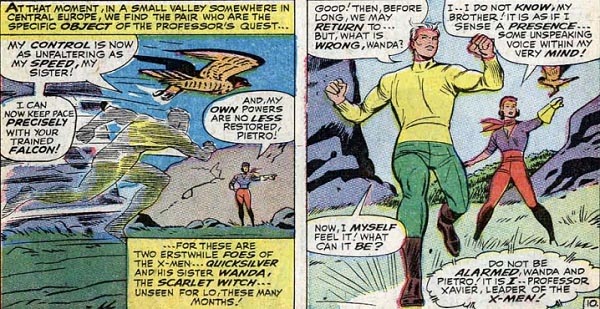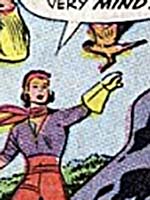 Suggested links for further research about this character and the character's religious affiliation:
- http://marvel.wikia.com/X-Men_Vol_1_27
- http://www.uncannyxmen.net/db/issues/showquestion.asp?fldAuto=1050
- http://www.supermegamonkey.net/chronocomic/entries/uncanny_x-men_27.shtml