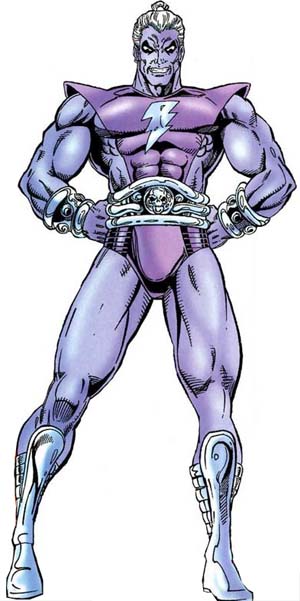 The Religious Affiliation of


Magus


Adam Warlock

Religion: Universal Church of Truth

Name: Magus
Alter Ego: Adam Warlock
Other Names: Magus I; Him; Madness Master; Lurky Man; Slayer of Worlds; Destroyer of Galaxies; Enemy of All Life
Classification:

villain
Publisher(s):

First Appearance: Strange Tales (vol. 1) #178 (Feb. 1975)
Super? (Has Super Powers/Special Abilities/Technology): Yes
Number of Appearances: 65
Enemy of: Thanos, Adam Warlock, Pip the Troll, Psiren, Steck'ee
Occupation: would-be conqueror
Gender: male
Leader of his own Death-Squad. Former destroyer and savior of worlds.
This character is in the following 9 stories which have been indexed by this website:

Captain America

Daredevil (vol. 1) #310 (Nov. 1992): "Devil Ye Rouge"
(mentioned)

She-Hulk Vol. 7: Here Today... (Mar. 2009): "Cosmic Collision"
(cameo)

She-Hulk: Cosmic Collision #1 (Feb. 2009): "Cosmic Collision"
(cameo)

Sleepwalker #18 (Nov. 1992): "Rest in Peace!"

Strange Tales

Suggested links for further research about this character and the character's religious affiliation:
- http://www.comicvine.com/magus/29-14619/
- http://www.marvunapp.com/Appendix/uct.htm
- http://www.comicboards.com/marvelguide/m.htm
- http://www.marvunapp.com/master/magnmagz.htm