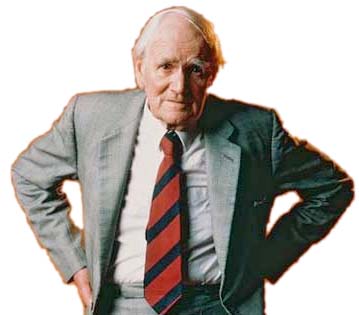 Q


Major Boothroyd

Religion: not determined yet

Name: Q

Alter Ego: Major Boothroyd

Other Names: Boothroyd; Algernon; Quartermaster; Q of MI6; Q "Algy" Algernon; Algernon Boothroyd

Classification:

supporting character

scientist
Publisher(s):


Jonathan Cape


Topps

First Appearance: Casino Royale (1953) - book 1 in James Bond series
First Appearance (Additional Details): (Q first mentioned) Casino Royale (1953) - book 1 in James Bond series; (Major Boothroyd mentioned specifically) Dr. No (1958) - book 6 in James Bond series
Creators: Ian Fleming
Number of Appearances: 40
Comic Book Appearances: 7
TV, Film Appearances: 30
Video Game, Computer Game Appearances: 3
Teams/Affiliations: MI-6
Ally: James Bond
Ally: M
Occupation: inventor, quartermaster, weaponmaker
Gender: male
It is possible that the very earliest references to "Q" in Ian Fleming's earlier James Bond novels were actually references to Q Branch generally and not references to Q as a character.
Major Boothroyd appears for the first time in Fleming's sixth James Bond novel, Dr. No.
As might be expected, Q's appearance in Ian Fleming's James Bond novels predates his appearance in any film. Interestingly enough, Q was first identified as "Major Boothroyd" in the film series - in Dr. No (1962). The character was not referred to on screen as "Q" until Goldfinger (1964).
This character is in the following 2 stories which have been indexed by this website:

Casino Royale (1953) - book 1 in James Bond series
(mentioned)

Dr. No (1958) - book 6 in James Bond series

Suggested links for further research about this character:
- http://en.wikipedia.org/wiki/Q_(James_Bond)
- http://www.imdb.com/character/ch0000297/
- http://comicbookdb.com/character.php?ID=4556
- http://www.comicvine.com/boothroyd/29-29534/
- http://en.wikipedia.org/wiki/Casino_Royale_(novel)
- http://en.wikipedia.org/wiki/Dr._No_(novel)