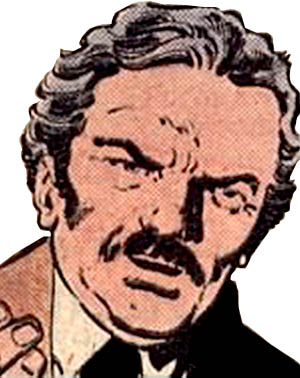 The Religious Affiliation of


Emerson Bale


Religion: religious

Name: Emerson Bale
Classification:

supporting character
Publisher(s):

First Appearance: The Champions (vol. 1) #5 (Apr. 1976): "The Economy is so Bad that..."
Creators: Tony Isabella, Don Heck, John Tartaglione
Number of Appearances: 14
Ally: The Champions
Employer: Worthington family
Occupation: attorney
Worked for: The Champions
Location: Los Angeles, California, USA
Race: white
Gender: male
Note: famous defense attorney
Emerson Bale is one of the world's finest lawyers. His clients include senators, sports stars, millionaires, militants and famed mutant Warren K. Worthington III, a founding member of the X-Men. Emerson Bale an long-time friend of Warren's wealthy parents.
Emerson Bale is man of great conviction and moral conscience. At one point he told Spider-Man that he wouldn't defend the super-villain Nitro because he couldn't defend the villain in good conscience. At other times he has defended clients against considerable odds, such as when he successfully defended Brian DeWolff by using a number of famous witnesses, including Matt Murdock, Nick Fury, Professor Charles Xavier and Moondragon.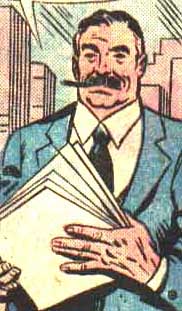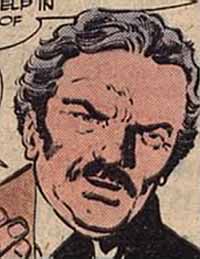 This character is in the following 6 stories which have been indexed by this website:

The Avengers (vol. 1) #190 (Dec. 1979): "Heart of Stone"

The Champions

Marvel Super-Heroes #385 (May 1982): "Heart of Stone"

Suggested links for further research about this character and the character's religious affiliation:
- http://www.comicvine.com/emerson-bale/29-35787/
- http://comicbookdb.com/character.php?ID=17286
- http://marvel.wikia.com/Emerson_Bale_(Earth-616)
- http://www.comicboards.com/marvelguide/b.htm
- http://www.marvunapp.com/master/bal.htm
- https://www.comics.org/issue/29738/
- http://marvel.wikia.com/Champions_Vol_1_5