The Religious Affiliation of


Number One


Richard Nixon

Religion: Quaker

Name: Number One
Alter Ego: Richard Nixon
Other Names: Number 1; Number One II
Classification:

villain

based on a real person
Publisher(s):

First Appearance: Amazing Adventures (vol. 2) #15 (Nov. 1972): "Murder in Mid-Air!"
Creators: Steve Englehart, Tom Sutton, Frank Giacoia, John Tartaglione
Number of Appearances: 4
Teams/Affiliations: Secret Empire (leader)
Enemy of: Captain America, Falcon, X-Men, Harry
Occupation: criminal, government official, U.S. President
Gender: male
Number 1, the top leader of the Secret Empire, committed suicide shortly after the Secret Empire's plot was foiled by Captain America.
There is some disagreement regarding the true identity of Number 1. In the comic book story, Number 1 was clearly a very high-ranking government official. The writer intended for Number One to be President Richard Nixon, although he was never identified as such by name. But in the context of the story, and based on the illustrations, it is clear that the character was actually the U.S. President, or at least heavily based on President Richard M. Nixon. But a letters page that was published in the series soon thereafter attempted to state say that Number One was not President Nixon. This can easily be understood as an "official" statement meant to avoid trouble.
Ultimately, the reader of this story arc can decide for himself who Number One really was.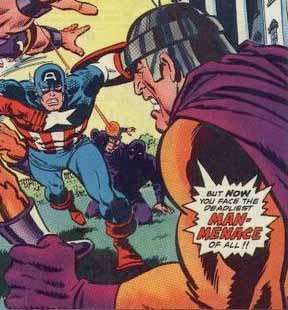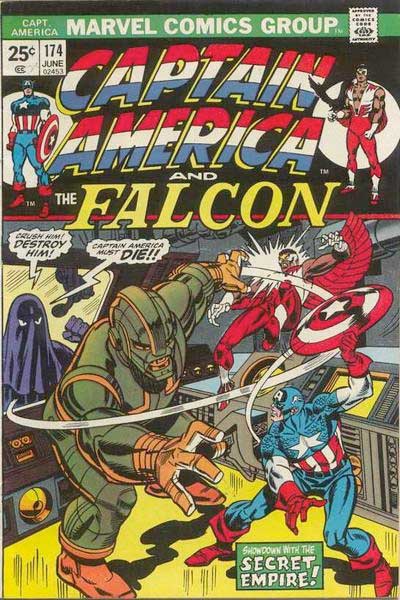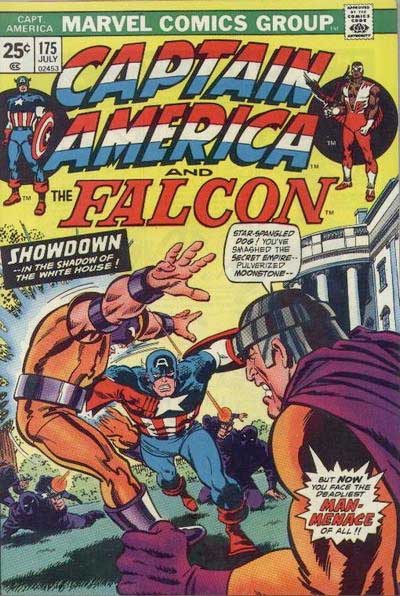 This character is in the following 7 stories which have been indexed by this website:

Amazing Adventures (vol. 2) #15 (Nov. 1972): "Murder in Mid-Air!"

Captain America

Suggested links for further research about this character and the character's religious affiliation:
- http://comicbookdb.com/character.php?ID=52862
- http://en.wikipedia.org/wiki/Secret_Empire
- http://marvel.wikia.com/Number_One_(Secret_Empire_2)
- http://www.comicboards.com/marvelguide/n2.html
- http://www.marvunapp.com/master/npnz.htm
- http://www.marvunapp.com/master/seasek.htm
- https://www.comics.org/issue/27468/
- https://www.comics.org/issue/27553/