Professor Quiz


Dr. Craig Earl

Religion: not determined yet

Name: Professor Quiz

Alter Ego: Dr. Craig Earl

Other Names: Arthur E. Baird

Classification:

real/historical person
Earliest Appearance Listed in This Database: Professor Quiz, Episode 1 (9 May 1936)
Number of Appearances: 631
TV, Film Appearances: 1
Radio/Audio Shows: 630
Ally: Professor Quiz Jr.
Ally: Betty Earl
Employer: CBS radio
Employer: ABC radio
Occupation: radio host, scientist
Nation: USA
Gender: male
"Professor Quiz" was the name of a popular American radio show that started in 1936. It was one of the earliest radio quiz programs. During most of the show's run, Dr. Craig Earl was "Professor Quiz."
Professor Quiz was so well-known that he was mentioned as a pop culture reference by Superman in Action Comics #22 (Mar. 1940). This reference took place in panel 4 of 13 of the Superman story in this issue. Superman has just finished rescuing the passenger liner Calcutta from being destroyed by an explosive mine left by the aggressor nation of Taron. The ship's captain wants to ask Superman about what is going on. He asks the Man of Steel, "Wait! There are some questions I want answered!"
But Superman is in a hurry to leave so he confront the Taronians behind attacks on the Calcutta. Superman leaps away from the passenger ship while telling the captain, "Consult Professor Quiz -- Right now I've a little errand to fulfill!"
Superman's reference to Professor Quiz is simply meant as a humorous line. He isn't trying to ridicule the captain or in any way act dismissively. But he is a man on a mission and he doesn't want to be interrupted.
The Audio-Classics.com website describes the "Professor Quiz show thus: "Originally heard over the CBS radio network, 05/09/36 to 09/25/41, this was one of the first radio quiz shows. The listeners submitted questions and would win silver dollars if the answers were incorrect, but the contestants would win the silver dollars if they answered correctly at the microphones. The show was later heard over ABC."
"Dr. Craig Earl" was a pseudonym for Arthur E. Baird.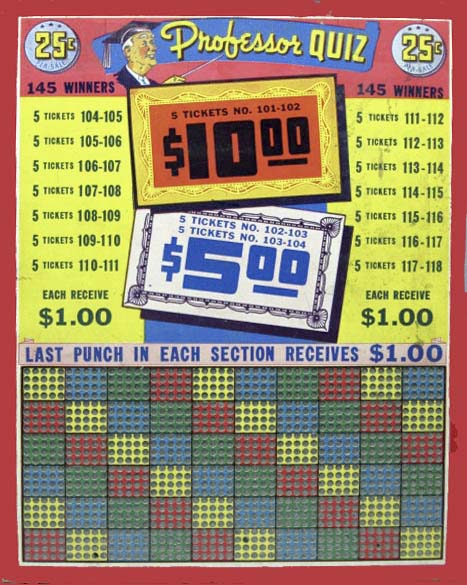 This character is in the following 2 stories which have been indexed by this website:

Action Comics (vol. 1) #22 (Mar. 1940): "Europe at War, Part 1"
(mentioned)

Professor Quiz, Episode 1 (9 May 1936)
(lead character)

Suggested links for further research about this character:
- http://www.audio-classics.com/professorquiz.html
- http://www.imdb.com/name/nm0247301/
- http://www.npr.org/programs/morning/features/patc/quizshow/index.html
- http://en.wikipedia.org/wiki/Professor_Quiz