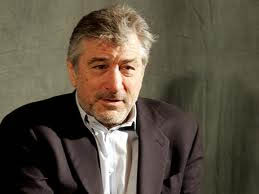 The Religious Affiliation of


Robert De Niro


Religion: Catholic

Name: Robert De Niro
Other Names: Robert DeNiro; Robert De Niro, Jr.
Classification:

real/historical person
Publisher(s):

Earliest Appearance Listed in This Database: The Cinema According to Bertolucci (1976)
Creators: Gianni Amelio
Number of TV/Film Appearances: 219
TV, Film Appearances: 26
TV, Film Appearances As Himself: 193
Occupation: actor
Birth Place: New York City, New York, USA
Gender: male
This character is in the following 2 stories which have been indexed by this website:

Catwoman (vol. 3) #59 (Nov. 2006): "It's Only a Movie, Take One"
(mentioned)

The Cinema According to Bertolucci (1976)

Suggested links for further research about this character and the character's religious affiliation:
- http://www.adherents.com/people/pd/Robert_DeNiro.html
- http://en.wikipedia.org/wiki/Robert_De_Niro
- http://www.imdb.com/character/ch0039780/
- http://www.imdb.com/name/nm0000134/