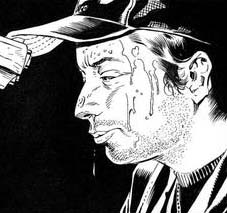 Joe Fonti


Religion: not determined yet

Name: Joe Fonti

Other Names: Don Joe Fonti

Classification:

villain

based on a real person
Publisher(s):

First Appearance: Ash #6 (Dec. 1995): "Church of the Poison Mind"
Creators: Joe Quesada, Jimmy Palmiotti
Number of Appearances: 6
Enemy of: Painkiller Jane, Ash, Gabriel
Occupation: gangster
Location: New York City, New York, USA
Gender: male
The character Joe Fonti appears in comics published by independent publisher Event Comics. He is a mob boss. He appeared in the Ash series as well as its spin-offs, Painkiller Jane and 22 Brides.
Joe Fonti is based on a real-life person (Joe Delfini). On Delfini's MySpace page, he posted a page from the comics in which the character based on him faces Painkiller Jane. The title of the post is "making my comic book debut in event comics ASH comic as DON JOE FONTI in My Photos by joe delfini."
Event Comics published a set of trading cards featuring a photo of Joe Delfini posing as "Joe Fonti."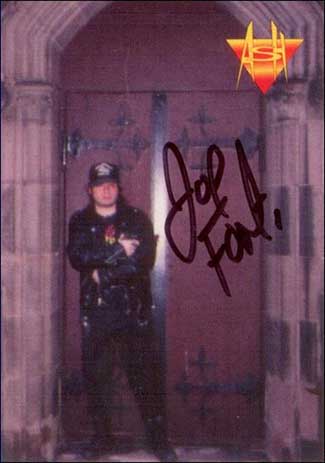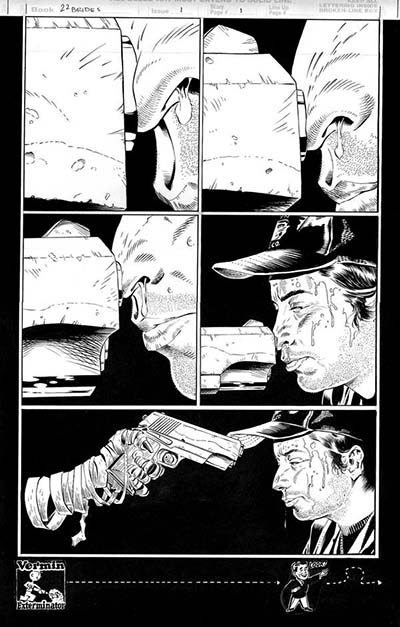 This character is in the following 10 stories which have been indexed by this website:

22 Brides

Ash #6 (Dec. 1995): "Church of the Poison Mind"

Ash Files #1 (Mar. 1997)

Essential Painkiller Jane

Painkiller Jane

Suggested links for further research about this character:
- http://www.comicvine.com/joe-fonti/29-24351/
- http://www.comicvine.com/don-joe-fonti/29-10403/
- http://www.comiccollectorlive.com/LiveData/Issue.aspx?id=af6246d6-5350-4328-b151-004f607cb301
- https://www.comics.org/issue/104989/
- http://www.myspace.com/joefonti/photos/1625252
- http://www.comiccollectorlive.com/LiveData/Issue.aspx?id=83591bd9-694d-4a97-98a5-25044caefae6
- http://www.comiccollectorlive.com/LiveData/Issue.aspx?id=0fc38fc3-70f6-463f-bb57-80be9b780850