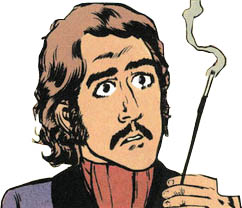 Maynard F. Trombone


Religion: not determined yet

Name: Maynard F. Trombone

Other Names: M. F. Trombone; G. F. Trombone

Classification:

supporting character

based on a real person
Publisher(s): Kitchen Sink Press
First Appearance: Megaton Man (vol. 1) #1 (Nov. 1984): "They Call the Doctor... Software!"
Creators: Don Simpson
Number of Appearances: 3
Family/Relative: Janey Trombone (wife)
Occupation: cartoonist
Location: Megatropolis, Michigan, USA
Race: white
Gender: male
Note: based on Garry Trudeau; writes respected strip "Doomesbury"
G. F. Trombone is one of the most respected media figures in the world. He often uses his extremely topical comic strip "Doomesbury" to criticize Megaton Man as a dangerous symbol of the nuclear arms race.
Trombone is married to Janey, the sister of Pamela Jointly (Megaton Man's love interest).
In panel 4 on page 15 in Megaton Man #3 (Apr. 1985), Trombone's letterer states that Pamela Jointly is Trombone's sister-in-law: "How about a batch o' strips on your sister-in-law an' dat superhero -- what's 'er name -- It can see it now... Pamela Jointly, retired controversial columnist, holing up in academia, jaded, world-weary radical thinker, trying to forget the past..."
Trombone does indeed start writing about Pamela and her roommate Stella Starlight in his comic strip. Pamela then calls him up and tells him: "Just because you're married to my sister does not give you the right to put my personal life into your stupid strip! Not to mention Stella Starlight's!"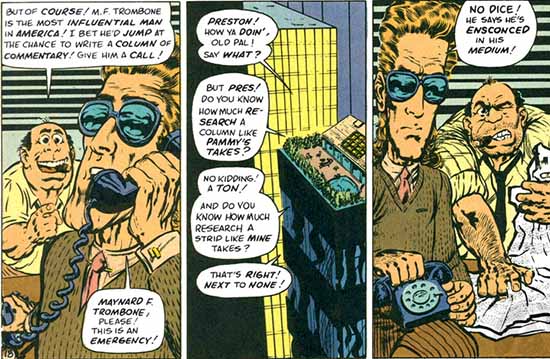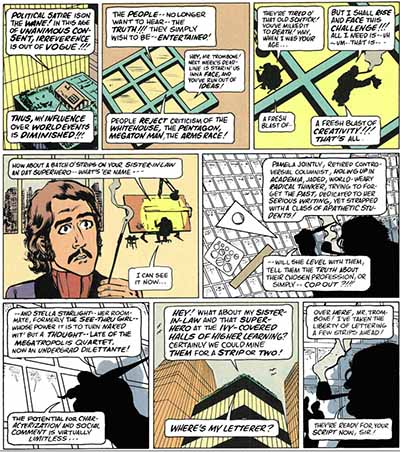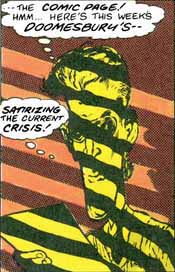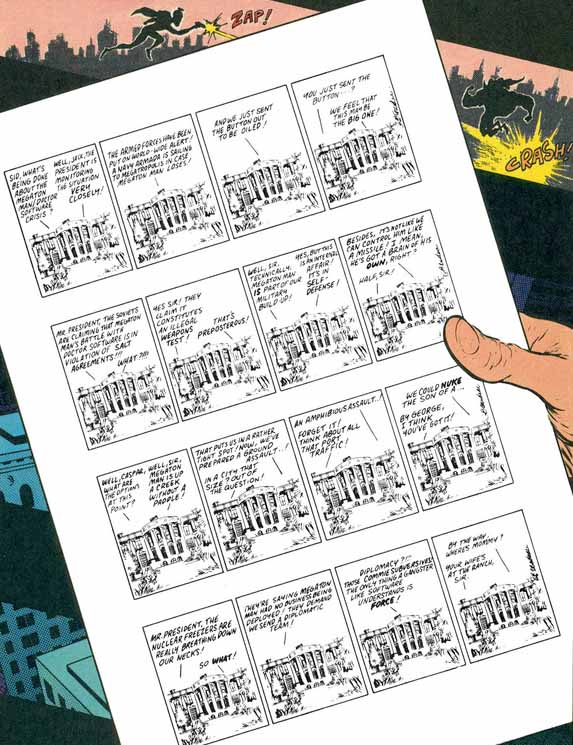 Suggested links for further research about this character:
- http://prankster36.livejournal.com/32827.html
- https://www.comics.org/issue/39683/