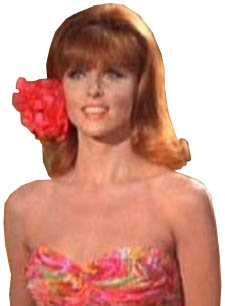 The Movie-Star


Ginger Grant

Religion: not determined yet

Name: The Movie-Star

Alter Ego: Ginger Grant

Other Names: Ginger; The Movie Star

Classification:

supporting character
Publisher(s):

First Appearance: Gilligan's Island - Season 1, Episode 0 (16 Oct. 1964): "Marooned"
Creators: Sherwood Schwartz, Austin Kalish, Elroy Schwartz, Rod Amateau, Kit Smythe (actress), Tina Louise (actress)
Number of Appearances: 115
Allies: Gilligan, Mrs. Howell, Mary Ann Summers, Debbie Dawson
Occupation: actress, film star
Location: Gilligan's Island; Hollywood, Los Angeles, California, USA
Race: white
Gender: female
The actress who television audiences came to know as "Ginger Grant" (the movie star) on Gilligan's Island was Tina Louise. But she was not the first actress to perform the role. Kit Smythe actually played the part of Ginger Grant in the pilot episode created for the series. This episode, routinely identified as "Episode 0" was not actually aired as part of the original series run, however. This pilot episode, which showed how the crew and passengers of the SS Minnow became stranded on a deserted island, was what led to the TV series being picked up and produced by the network. But the pilot episode did not actually air on television until thirty years after it was filmed.
So the actress who technically helped create the character of "Ginger Grant" by portraying her first was Kit Smythe. But the character who was first seen publicly in the role, and who helped shape the character by playing the part for all three seasons of the series, was Tina Louise.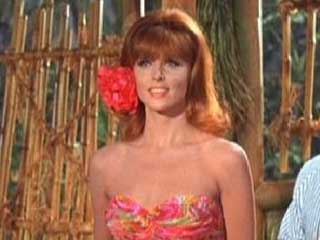 This character is in the following 52 stories which have been indexed by this website:

The Ballad of Gilligan's Isle (26 Sep. 1964)

Gilligan's Island

Suggested links for further research about this character:
- http://en.wikipedia.org/wiki/Ginger_Grant
- http://www.imdb.com/character/ch0047215/