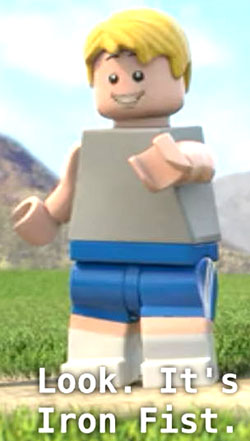 unnamed jogger


Religion: not determined yet

Name: unnamed jogger

Other Names: Jogger

Classification:

supporting character
First Appearance: Lego Marvel Super Heroes: Maximum Overload (2013)
Creators: Matt Wayne, Greg Richardson, Tony Matthews (actor)
Number of Appearances: 1
Location: Malibu, California, USA
Gender: male
From a helicopter, the villainous Mandarin attacked Iron Man in his seaside home in the hills of Malibu. Iron Man was buried in rubble. One of his armor gauntlets emerged from the rubble first, flying independently.
A unnamed jogger (a fit blonde man) observed this and said to his female jogging companion: "Look! It's Iron Fist."
Iron Man then emerged from the rubble and said to the jogger: "Uh, 'Iron Fist' isn't just a fist. He's a whole dude, you know."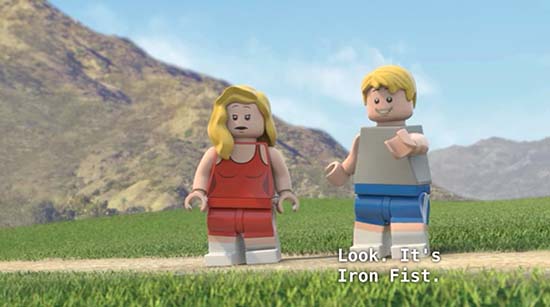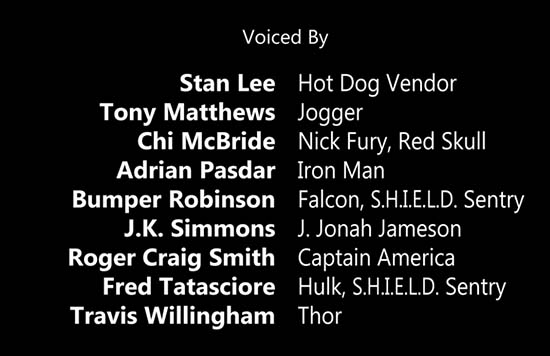 This character is in the following story which has been indexed by this website:

Lego Marvel Super Heroes: Maximum Overload (2013)
(cameo)

Suggested links for further research about this character:
- http://www.imdb.com/title/tt3322904/fullcredits
- http://en.wikipedia.org/wiki/Lego_Marvel_Super_Heroes:_Maximum_Overload