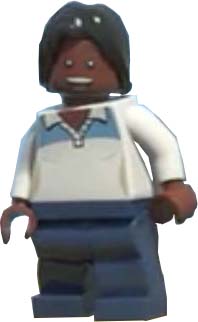 Patsy


Religion: not determined yet

Name: Patsy

Classification:

supporting character

based on a real person
First Appearance: Lego Marvel Super Heroes: Maximum Overload (2013)
Creators: Matt Wayne, Greg Richardson
Number of Appearances: 1
Enemy of: The Abomination
Ally: Rosie O'Donnell
Defended or Helped by: The Hulk, Iron Man
Occupation: TV host
Location: New York City, New York, USA
Race: black
Gender: female
Note: 1 of 4 female co-hosts on daytime TV show like "The View"
From Loki's evil lair, he used Norn Frost to manipulate Earthly super-heroes into attacking Earthly super-heroes. Loki viewed a battle between Doctor Octopus and Spider-Man, in which Doc Ock said he must obey his "mystic master." Spider-Man, unaware that Loki was watching, asked "Why?" Loki, overhearing this question, spoke to himself menacingly, saying: "Oh, I have my reasons. Besides, there's nothing else on."
Loki then used the controller he was holding to switch his mystic viewer over to an American TV station. On television was a daytime talk TV show similar to "The View." A white woman (possibly based on Rosie O'Donnell) was patting a black co-host's arm, saying "Thanks, Patsy. When we come back, one of my favorite things. Crafts made from re-purposed dryer lint. How 'bout that, huh?"
After watching just a few seconds of this program, Loki made a face indicating his disgust. He used the controller to switch back to observing the battle between Doctor Octopus and Spider-Man.
Patsy never said anything during the few seconds that Loki watched this television program. Note that at the time the Marvel Lego film (in which "Patsy" appears) was released, "The View" had two black co-hosts: Whoopi Goldberg and Sherri Shepherd. "Patsy" doesn't really look anything like Whoopy Goldberg. She may have been based (physically) on Sherri Shepherd, or she may simply have been designed as a random black female TV talk show co-host.
Later in the film, the Abomination attacks a passenger airplane mid-flight. The Hulk battles the Abomination, but the Abomination manages to damage the plane severely. A part falls off and some passengers fall out. Iron Man rescues the passengers, forming a human chain mid-air. He then lowers the rescued passengers onto an oil rig platform. Patsy is one of the passengers.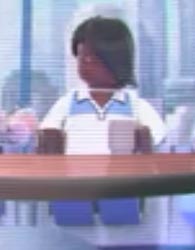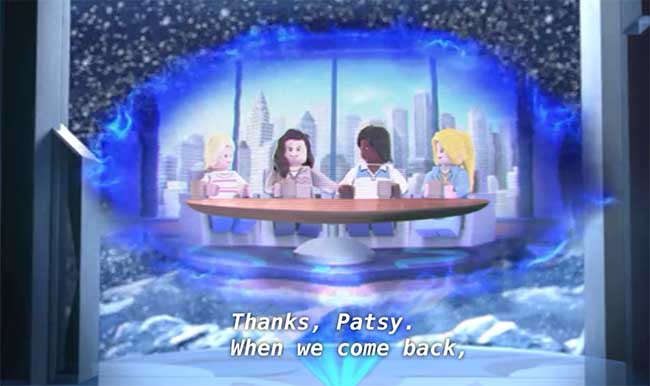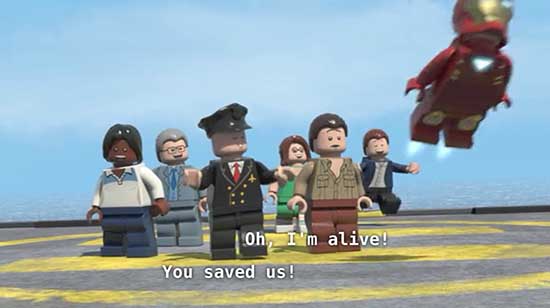 This character is in the following story which has been indexed by this website:

Lego Marvel Super Heroes: Maximum Overload (2013)