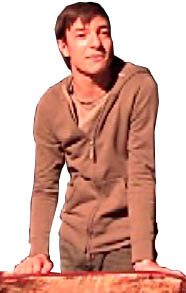 Fargo Tbakhi


Religion: not determined yet

Name: Fargo Tbakhi

Other Names: Fargo

Classification:

supporting character

real/historical person
Publisher(s): McClintock High School
Earliest Appearance Listed in This Database: Writer's Block (2014)
Creators: Jeff Darge, Fargo Tbakhi, Fargo Tbakhi (actor)
Number of Appearances: 1
Ally: Jeff Darge
Occupation: high school student, playwright
Studied at: McClintock High School
Gender: male
Note: introducer and metafictional "character" in play he wrote
The one-act play "Writer's Block" was written by Fargo Tbakhi and Jeff Darge. The play is actually based on themselves and their efforts to write a play. In a metafictional twist, Fargo and Jeff introduced the play when it was performed, without revealing the extent to which it was based on their own experience in writing it.
The play's lead characters Milo and Robert are based on Fargo and Jeff, although they are not really intended to be exact analogues. At the end of the play, Milo and Robert decide to write a play about their experiences writing a play. Then Milo and Robert do a word-for-word repeat performance of the introduction that Fargo and Jeff gave the audience "before" the play began. Finally, the two previously-silent "actors" who have been portraying the various dramatic ideas of Milo and Robert throughout the play re-enact exactly the opening moments of the play, portraying Milo and Robert. These final moments of "Writer's Block" make it clear that Fargo and Jeff's supposedly casual introduction to "Writer's Block" was actually a planned part of the play itself.
The writers of the play not only wrote a play based on themselves, they actually wrote themselves into the play. In the actual printed script, Fargo and Jeff's introduction is included, labelled "Prologue (Director's Intro)." In the script, Fargo and Jeff are identified only by their first names, but it is clear who they are. "Fargo" and "Jeff" in "Writer's Block" are not simply based on real people; they really are "real people," and they are portrayed by themselves.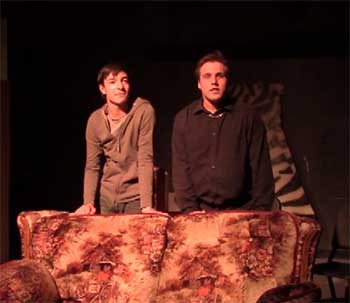 This character is in the following story which has been indexed by this website:

Writer's Block (2014)
(cameo)