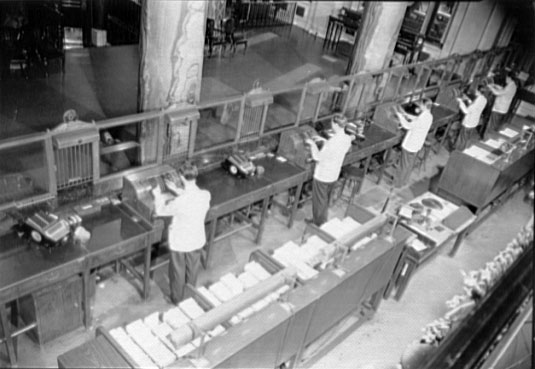 bank tellers


Name: bank tellers

Classification:

supporting characters

group

real/historical group
Type of Organization/Group: occupation
Number of group members listed below: 4
Character
(Click links for info about character
and his/her religious practice, affiliation, etc.)
Religious
Affiliation
Team(s)


[Notes]

Pub.
#
app.

indeterminate

[non-wealthy boyfriend of Bruce Wayne's banker's daughter]

1

[dated Boomerang]

1

[ordered by Purple Man to fill up bag of money]

1

[invited Walt into her line; deposited his money]

American Movie Classics

1
This character is in the following story which has been indexed by this website:

Police Comics #2 (Sep. 1941): "Hollywood Stickup"