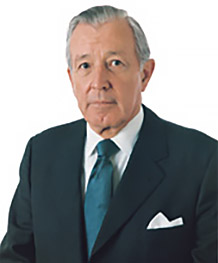 The Religious Affiliation of


Donald Regan


Religion: Catholic

Name: Donald Regan

Other Names: Donald Regan; Donald Thomas Regan; Donald Thomas "Don" Regan; Don Regan

Classification:

supporting character

real/historical person
Publisher(s):

Earliest Appearance Listed in This Database: The Uncanny X-Men (vol. 1) #201 (Jan. 1986): "Duel"
Creators: Chris Claremont, Rick Leonardi, Whilce Portacio
Number of Appearances: 7
Comic Book Appearances: 1
TV, Film Appearances: 6
Occupation: politician
Location: Washington, D.C., USA
Nation: USA
Birth Place: Massachusetts, USA
Race: white
Gender: male
Note: White House Chief of Staff under Pres. Reagan
66th United States Secretary of the Treasury, from 1981 to 1985.
This character is in the following story which has been indexed by this website:

The Uncanny X-Men (vol. 1) #201 (Jan. 1986): "Duel"
(cameo)

Suggested links for further research about this character and the character's religious affiliation:
- https://en.wikipedia.org/wiki/Donald_Regan
- http://www.comicbookdb.com/character.php?ID=32181
- http://www.imdb.com/name/nm0716404/
- http://marvel.wikia.com/wiki/Uncanny_X-Men_Vol_1_201