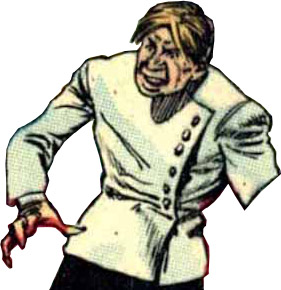 Anton


Religion: not determined yet

Name: Anton

Classification:

villain
Publisher(s):

First Appearance: Police Comics #6 (Jan. 1942): "Dr. Kruger's Hospital Horror"
Creators: S. M. Iger, Reed Crandall
Number of Appearances: 1
Enemy of: Firebrand
Ally: Rudolf
Worked for: Dr. Kruger
Location: New York City, New York, USA
Race: white
Gender: male
Note: blonde
Rudolf and Anton were two hospital orderlies who acted as henchmen for the villainous Dr. Kruger. The masked hero Firebrand (Rod Reilly) faced off against Dr. Kruger and his henchmen in an adventure that began when Rod's girlfriend Joan Rogers discovered that Dr. Kruger was poisoning the blood supply.
Rudolf and Anton were essentially interchangeable in terms of their part in this story. But they were drawn as two very distinct individuals, with distinct facial features and body types. They are easily discernible because Rudolf has black hair and Anton is blonde. But in one panel there is an error with the word balloons so it looks as if Rudolf is calling his associate Anton by the wrong name ("Rudolf").
Near the end of the story, Dr. Kruger betrayed his loyal henchmen Rudolf and Anton by pushing them off the ledge of a high story at the hospital, and the two orderlies apparently died.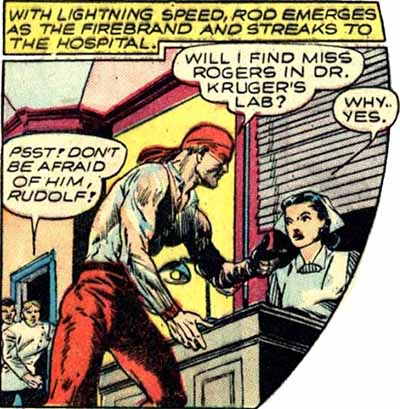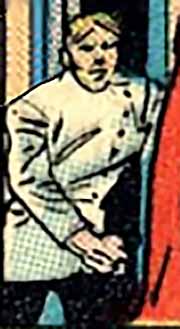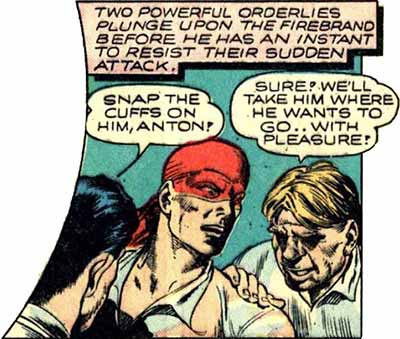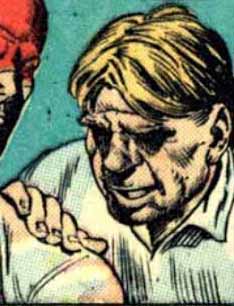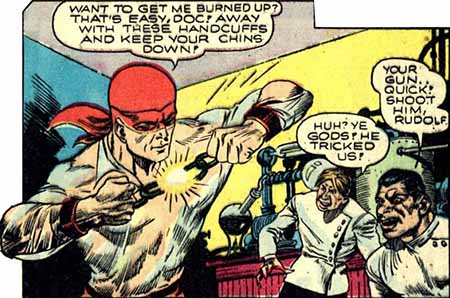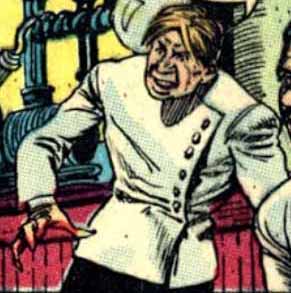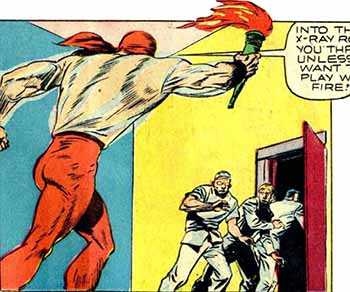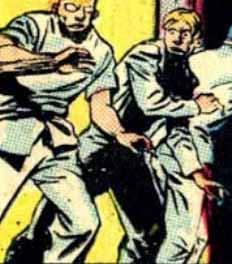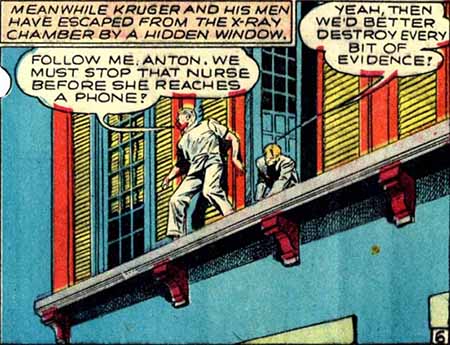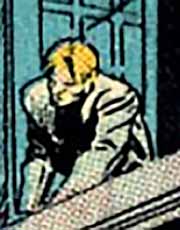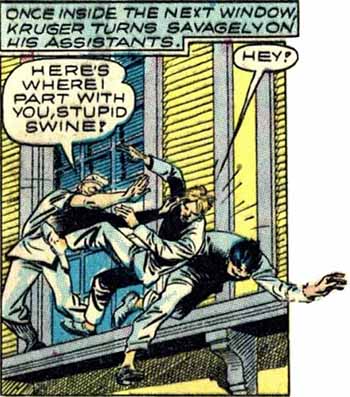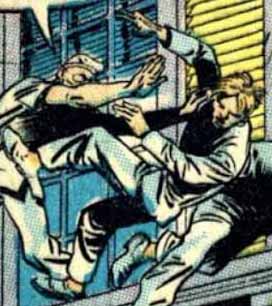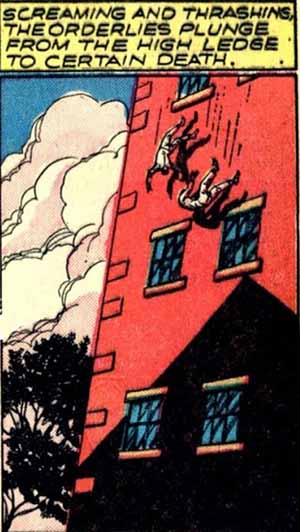 This character is in the following 2 stories which have been indexed by this website:

America's Greatest Comics #9 (July 2004): "Dr. Kruger's Hospital Horror"

Police Comics #6 (Jan. 1942): "Dr. Kruger's Hospital Horror"

Suggested links for further research about this character:
- http://dc.wikia.com/wiki/Police_Comics_Vol_1_6