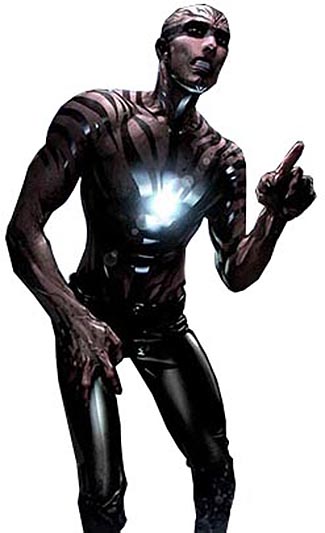 The Religious Affiliation of


Vanisher


Telford Porter

Religion: mutant supremacist

Name: Vanisher
Alter Ego: Telford Porter
Classification:

villain
Publisher(s):

First Appearance: The X-Men (vol. 1) #2 (Nov. 1963): "No One Can Stop the Vanisher!"
Creators: Stan Lee, Jack Kirby, Paul Reinman
Number of Appearances: 90
Comic Book Appearances: 85
TV, Film Appearances: 5
Teams/Affiliations: Brotherhood of Mutant Supremacy; Factor Three; Fallen Angels; The Enforcers
Race: white
Gender: male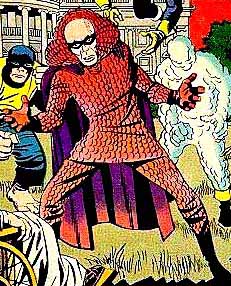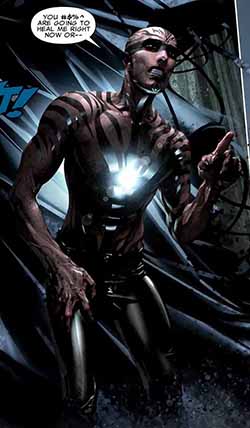 This character is in the following 13 stories which have been indexed by this website:

Bizarre Adventures #27 (July 1981): "Show Me the Way to Go Home..."

The Champions (vol. 1) #17 (Jan. 1978): "The Sentinels Hunt Again!"

Dark Reign Files #1 (Apr. 2009)

Marvel Super-Heroes (vol. 1) #21 (July 1969): "No One Can Stop the Vanisher!"

Nightcrawler (vol. 1) #4 (Feb. 1986): "The Wizard of Oops!"
(mentioned)

Secret Wars II #7 (Jan. 1986): "Charge of the Dark Brigade!"

The Uncanny X-Men (vol. 1) #138 (Oct. 1980): "Elegy"
(1-panel cameo)

X-Factor

X-Force

The X-Men

Suggested links for further research about this character and the character's religious affiliation:
- http://en.wikipedia.org/wiki/Vanisher
- http://www.imdb.com/character/ch0115006/
- http://www.comicvine.com/vanisher/29-6756/
- http://www.comicboards.com/marvelguide/v.htm
- http://www.marvunapp.com/master/vanvd.htm