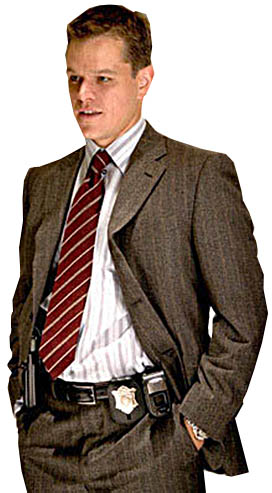 The Religious Affiliation of


Colin Sullivan


Religion: Catholic

Name: Colin Sullivan
Classification:

villain
First Appearance: The Departed (2006)
Creators: Alan Mak, Felix Chong, William Monahan, Martin Scorsese, Matt Damon (actor)
Number of Appearances: 1
Teams/Affiliations: Mafia
Enemy of: Billy Costigan
Worked for: The Massachusetts State Police, Frank Costello
Location: Boston, Massachusetts, USA
Race: white
Gender: male
Note: infiltrates police on behalf of the mob
The character "Colin Sullivan" is based directly on the character "Lau Kin Ming" in the "Infernal Affairs" film trilogy.
Colin grew up in the Southie Projects. As a child, he was very religious, an exception student, and a good person. But when he was 12 years old, he met Irish mob boss Frank Costello, who became his father figure and changed the course of his life.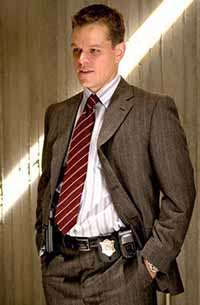 This character is in the following story which has been indexed by this website:

The Departed (2006)

Suggested links for further research about this character and the character's religious affiliation:
- http://www.imdb.com/character/ch0002488/bio
- http://www.imdb.com/character/ch0002488/
- http://www.imdb.com/title/tt0407887/