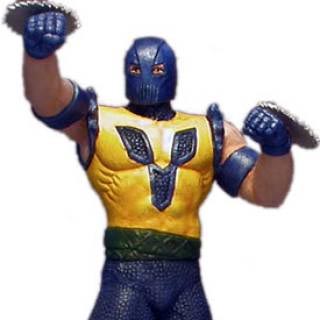 The Religious Affiliation of


Gladiator


Wylie Lemmick

Religion: Judeo-Christian

Name: Gladiator
Alter Ego: Wylie Lemmick
Other Names: Gladiator III; Wylie Lemick
Classification:

villain
Publisher(s):

First Appearance: Daredevil (vol. 1) #366 (Aug. 1997): "Prison Without Walls"
Creators: Joe Kelly, Gene Colan, Al Williamson
Super? (Has Super Powers/Special Abilities/Technology): Yes
Number of Appearances: 6
Teams/Affiliations: Gang of Four
Enemy of: Spider-Man, Daredevil, The Kingpin
Employer: Mr. Fear (Cranston)
Occupation: criminal
Worked for: The Owl
Gender: male
In Daredevil/Spider-Man #4, Gladiator was tortured with visions of Hell by Copperhead, possibly indicating a Judaeo-Christian upbringing that he abandoned when he became a super-villain.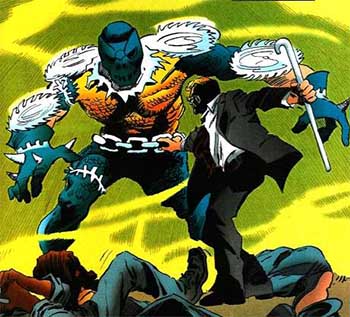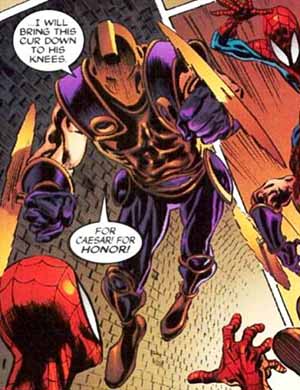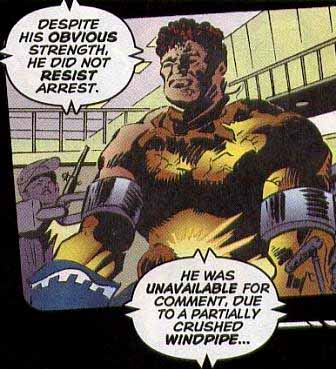 This character is in the following 6 stories which have been indexed by this website:

Daredevil

Daredevil/Spider-Man

Suggested links for further research about this character and the character's religious affiliation:
- http://comicbookdb.com/character.php?ID=8596
- http://www.comicboards.com/marvelguide/g.htm
- http://www.marvunapp.com/master/glgn.htm
- http://www.marvunapp.com/Appendix4/gangoffour.htm
- http://www.marvunapp.com/Appendix/copp1.htm
- http://www.marvunapp.com/master/gam.htm
- https://www.comics.org/issue/60610/
- http://www.manwithoutfear.com/daredevil-volume-1/issue/366
- http://www.comiccollectorlive.com/LiveData/Issue.aspx?id=fa700585-0695-42aa-b207-1f6e9df89bc1