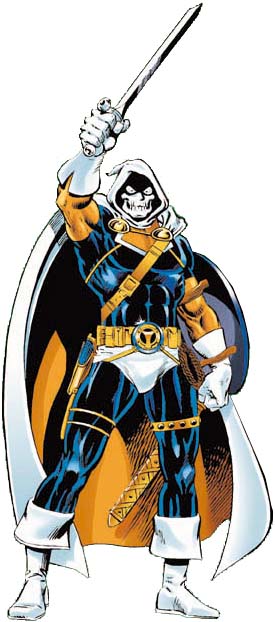 The Religious Affiliation of


Taskmaster


Religion: manifestly non-religious

Name: Taskmaster
Other Names: Tony Masters
Classification:

villain
Publisher(s):

First Appearance: The Avengers (vol. 1) #195 (May 1980): "Assault on a Mind Cage!"
Creators: David Michelinie, George Pérez, Dan Green, Jack Abel
Super? (Has Super Powers/Special Abilities/Technology): Yes
Number of Appearances: 128
Teams/Affiliations: Agency X; HYDRA; Initiative; Shadow Initiative; The Cabal; The Frightful Four; The Thunderbolts
Birth Place: The Bronx, New York City, New York, USA
Race: white
Gender: male
Since his introduction, Taskmaster has been known only by his codename: "Taskmaster." His real name remained a mystery. The "Ares War Plan Transcript" text-based story (or dialogue, really) published in Siege #1 (Mar. 2010) explicitly identifies Taskmaster's name as "Tony Masters." This is apparently a name he has been associated with before, although it is rarely used. "Tony Masters" may simply be an alias that Taskmaster uses. It may not be his actual birth name. But the "Ares War Plan Transcript" is presented as an official document prepared by U.S. government authorities with the highest possible security access. If "Tony Masters" is not Taskmaster's "real name," it is the closest thing he has to one, as far as is known.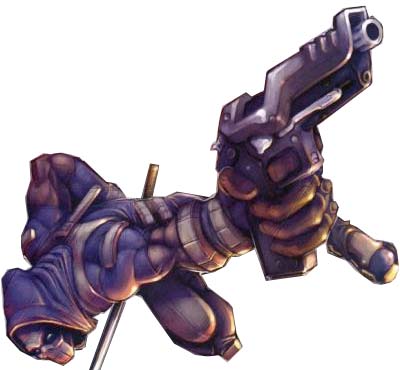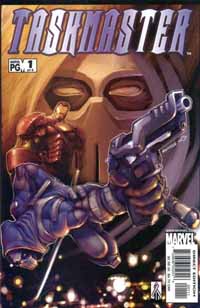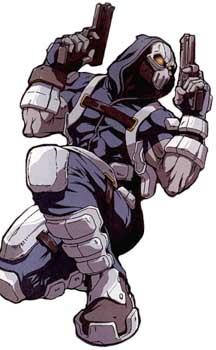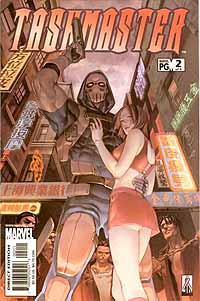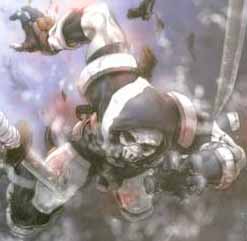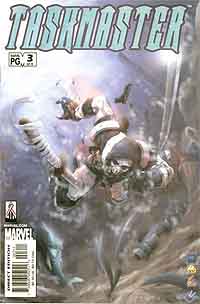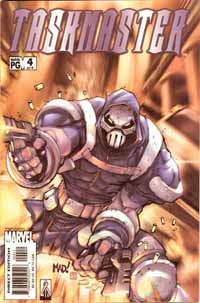 This character is in the following 47 stories which have been indexed by this website:

Agent X

The Avengers (vol. 1) #195 (May 1980): "Assault on a Mind Cage!"
(1-panel cameo)

Avengers: The Initiative

Captain America

Daredevil

Dark Reign Files #1 (Apr. 2009)

Heroes for Hire (vol. 2) #2 (Nov. 2006): "Taking it to the Streets, Part 2"
(photo/picture/video)

Marvel Comics Presents (vol. 2) #2 (Dec. 2007): "Best Offense"
(lead character)

Marvel Universe: Millennial Visions #1 (Feb. 2002): "Give a Guy a Break"

Moon Knight Saga (Oct. 2009)
(1-panel cameo)

Nomad (vol. 2) #1 (May 1992): "Where Nomad Has Gone Before..."

Siege: Captain America #1 (June 2010): "Bear Any Burden"

Taskmaster

Thunderbolts (vol. 1) #131 (June 2009)

Suggested links for further research about this character and the character's religious affiliation:
- http://en.wikipedia.org/wiki/Taskmaster
- http://www.comicvine.com/taskmaster/29-4578/
- http://www.marvel.com/universe/Frightful_Four
- http://www.comicboards.com/marvelguide/t.htm
- http://www.marvunapp.com/master/tartaz.htm