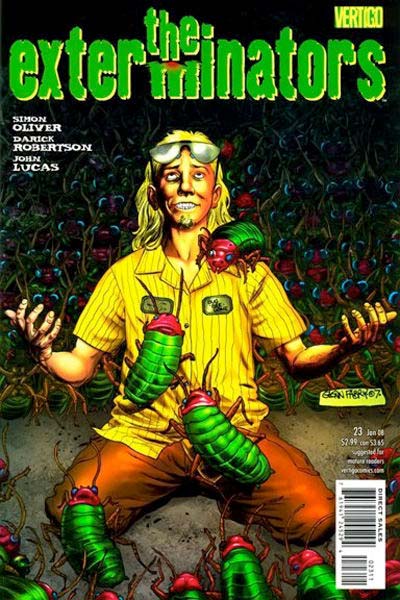 The Religious Affiliation of


A.J.


Religion: Egyptian classical religion; worships insects

Name: A.J.
Other Names: AJ; A. J.; CJ; C.J.; Atan; King Atan
Classification:

villain
First Appearance: The Exterminators #1 (Mar. 2006): "Bug Brothers (Part I of V)"
First Appearance (Additional Details): (King Atan) The Exterminators #7 (Sep. 2006): "Insurgency: Chapter Two"
Creators: Simon Oliver, Tony Moore
Super? (Has Super Powers/Special Abilities/Technology): Yes
Number of Appearances: 16
Teams/Affiliations: Bug Brothers
Ally: Henry James
Occupation: exterminator, ruler
Worked for: Bug-Bee-Gone
Gender: male
Note: pharaoh resurrected in modern times as dead exterminator
Perhaps Atan (a.k.a. King Atan) and C.J. (the resurrected A.J.) should actually be classified as the separate characters. After C.J. died, his body was resurrected by being animated by the spirit of the long dead pharaoh Atan.
Atan is also identified as a "bug-god."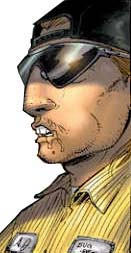 This character is in the following 16 stories which have been indexed by this website:

The Exterminators

Suggested links for further research about this character and the character's religious affiliation:
- http://dc.wikia.com/wiki/A.J._(Exterminators)
- http://www.comicvine.com/atan/29-23699/
- http://forum.newsarama.com/archive/index.php/t-83489.html
- http://comicbookdb.com/character.php?ID=20608
- http://comicbookdb.com/character.php?ID=21289
- http://www.comicvine.com/aj/29-5293/
- http://en.wikipedia.org/wiki/The_Exterminators_(comics)
- http://comicbookdb.com/issue.php?ID=22778
- http://dc.wikia.com/wiki/Exterminators_Vol_1_1
- https://www.comics.org/issue/266980/
- http://comicbookdb.com/issue.php?ID=51162
- http://www.comicvine.com/the-exterminators-insurgency-chapter-two/37-132063/
- http://dc.wikia.com/wiki/Exterminators_Vol_1_7
- https://www.comics.org/issue/294005
- https://www.comics.org/issue/514447
- https://www.comics.org/issue/533231