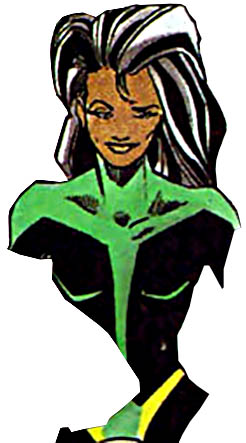 Plus


Bina and Apurna Chawney

Religion: not determined yet

Name: Plus

Alter Ego: Bina and Apurna Chawney

Other Names: Bina and Aputra Chawney; Bina Chawney and Apurna "Narnie" Chawney; Bina Chawney; Apurna Chawney

Classification:

hero
First Appearance: Static #8 (Jan. 1994): "Needless to Say, the Party Broke Up"
Creators: Robert L. Washington III, John Paul Leon, Shawn Martinbrough
Super? (Has Super Powers/Special Abilities/Technology): Yes
Number of Appearances: 15
Teams/Affiliations: The Shadow Cabinet
Enemy of: Captain Ray, The Union of Separatist Scientists
Race: Asian
Gender: female
Issue plot summary for Static #8 (Jan. 1994), from now-defunct web page at http://milestone.luthor.com/comics_detail.asp?ID=236&:
Dharma and Plus watch Static take out a two-bit criminal call the Botanist. Frieda gets tricked into holding a party at her house, while her parents are gone. Virgil and friends decide to help Frieda control the mob scene the eventually results. Static meets Funyl, who tries to recruit him for the Star Chamber. Static arrives at Frieda's party, which is packed. Plus barges in on Static and tries to make him join the Shadow Cabinet. Daisy walks in on Plus and Virgil and thinks that something fishy is going on. Funyl arrives to confront Plus. Static leaves to save Frieda's party from some hoods and Plus helps him out. Because Plus helped him out, he decides to go with the Shadow Cabinet.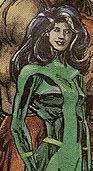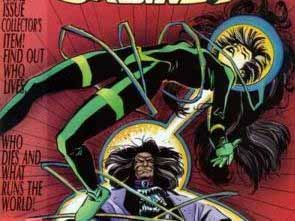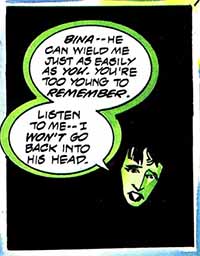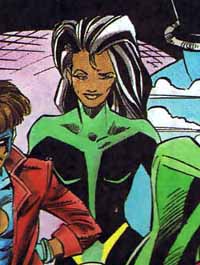 This character is in the following 15 stories which have been indexed by this website:

Hardware #12 (Feb. 1994): "No Harm Done"

Icon #10 (Feb. 1994): "The Fire This Time"

Shadow Cabinet

Static #8 (Jan. 1994): "Needless to Say, the Party Broke Up"

Suggested links for further research about this character:
- http://www.internationalhero.co.uk/p/plus.htm
- http://www.comicvine.com/plus/29-59442/
- http://dc.wikia.com/wiki/Bina_Chawney_(Dakotaverse)
- http://dc.wikia.com/wiki/Apurna_Chawney_(Dakotaverse)
- http://comicbookdb.com/character.php?ID=1823
- http://en.wikipedia.org/wiki/Shadow_Cabinet_(comics)
- http://dc.wikia.com/wiki/Static_Vol_1_8
- http://dc.wikia.com/wiki/Shadow_Cabinet_Vol_1_0