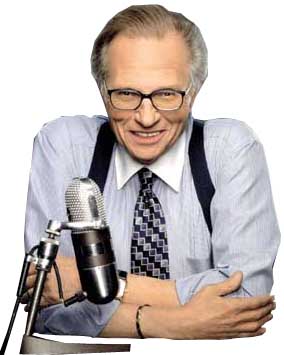 The Religious Affiliation of


Larry King


Name: Larry King

Other Names: Lawrence Harvey Zeiger

Classification:

supporting character

real/historical person
Publisher(s): CNN



Earliest Appearance Listed in This Database: Tomorrow Coast to Coast (23 July 1981)
Number of Appearances: 855
Comic Book Appearances: 8
TV, Film Appearances: 16
TV, Film Appearances As Himself: 831
Ally: Shawn Southwick
Employer: CNN
Occupation: TV host
Birth Place: Brooklyn, New York City, New York, USA
Gender: male
Note: long-time CNN TV news interviewer
Larry King has a brief animated cameo appearance in Superman/Batman: Public Enemies (2009) starting at 1 minute, 20 seconds into the film. He interviews Lex Luthor, who is in the middle of what will ultimately be a successful run for U.S. President.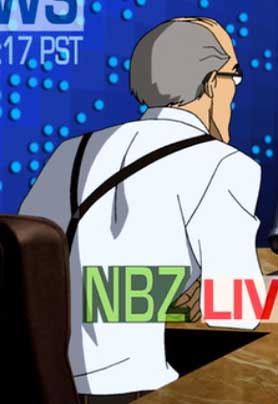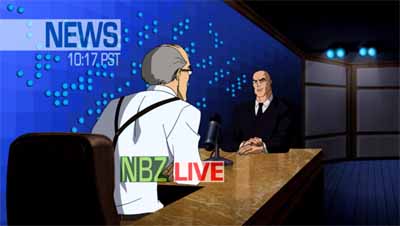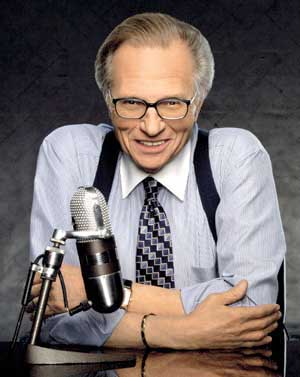 This character is in the following 4 stories which have been indexed by this website:

Captain America (vol. 3) #8 (Aug. 1998): "Live Kree or Die! Chapter Two: Stuck in the Middle"
(character based on)

Daredevil: Father #4 (Dec. 2005): "Street Angels"
(cameo)

Superman/Batman: Public Enemies (2009)
(cameo)

Tomorrow Coast to Coast (23 July 1981)

Suggested links for further research about this character and the character's religious affiliation:
- http://en.wikipedia.org/wiki/Larry_King
- http://www.imdb.com/character/ch0153997/
- http://www.imdb.com/name/nm0005092/
- http://www.comicvine.com/larry-king/29-14297/
- http://comicbookdb.com/character.php?ID=29638