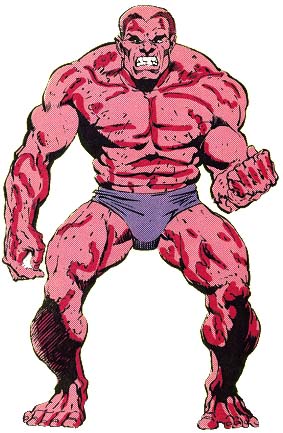 The Religious Affiliation of


Lava Men


Religion: Lava Men religion

Name: Lava Men
Other Names: Lava-Men
Classification:

villains

group
Publisher(s):

First Appearance: Journey Into Mystery (vol. 1) #97 (Oct. 1963): "The Lava Man"
Creators: Stan Lee, Jack Kirby, Don Heck
Super? (Has Super Powers/Special Abilities/Technology): Yes
Number of Appearances: 35
Enemy of: The Avengers
Type of Organization/Group: hidden race
Number of group members listed below: 4
Character
(Click links for info about character
and his/her religious practice, affiliation, etc.)
Religious
Affiliation
Team(s)


[Notes]

Pub.
#
app.
Lava Men
6
Lava Men
[benevolent; pawn of Loki]
3
[1st app: Journey Into Mystery (vol. 1) #97 (Oct. 1963)]
35
Lava Men
[used in Jinku's Firebringer plot]
1
This character is in the following 11 stories which have been indexed by this website:

The Avengers (vol. 1) #5 (May 1964): "The Invasion of the Lava Men!"

Avengers Assemble (vol. 1) #1 (July 2010)

Avengers: Earth's Mightiest Heroes (vol. 1) #2 (Jan. 2005)

Fantastic Four (vol. 3) #46 (Oct. 2001): "It's Too Late to Stop Now!"

Journey Into Mystery

Marvel Super Hero Squad (20 Oct. 2009)

Marvel Team-Up (vol. 1) #26 (Oct. 1974): "The Fire This Time...!"

The Mighty Avengers (vol. 1) #28 (Oct. 2009): "The Unspoken, Part 2"
(mentioned)

X-Factor Annual #3 (1988): "Unnatural Selection"

X-Force (vol. 1) #81 (Sep. 1998): "Hot Lava"

Suggested links for further research about this character and the character's religious affiliation:
- http://marvel.wikia.com/wiki/Lava_Men
- http://www.comicvine.com/lava-men/29-13818/
- http://www.marvunapp.com/master/laold.htm
- https://www.comics.org/issue/17947/