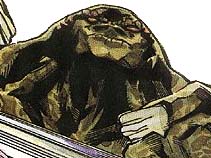 Payback


Kevin Franklin

Religion: not determined yet

Name: Payback

Alter Ego: Kevin Franklin

Classification:

hero
First Appearance: Icon #2 (June 1993): "Police Action"
Creators: Dwayne McDuffie, M. D. Bright, Mike Gustovich
Super? (Has Super Powers/Special Abilities/Technology): Yes
Number of Appearances: 30
Teams/Affiliations: Heroes; The Shadow Cabinet
Ally: Thomasina Jefferson
Occupation: aide
Gender: male
Note: man-mountain
Issue plot summary for Icon #2 (June 1993), from now-defunct web page at http://milestone.luthor.com/comics_detail.asp?ID=22&:
Kevin Franklin (Payback) takes Mayor Jefferson hostage. Icon and Raquel face off against S.H.R.E.D., police unit to deal with super-powered beings. Icon convinces Rocket to leave and lets himself be arrested by S.H.R.E.D. The situation between Franklin and Jefferson intensifies as Icon and Rocket intervene. Franklin turns into a monster.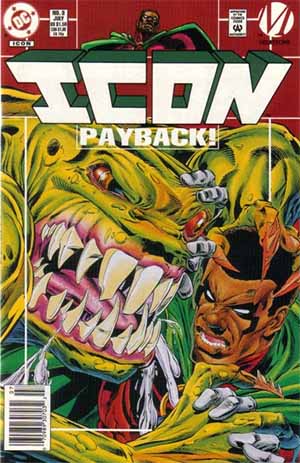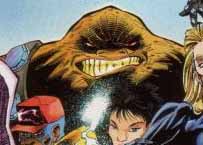 This character is in the following 24 stories which have been indexed by this website:

Hardware

Icon

Icon: A Hero's Welcome

Icon: Mothership Connection (May 2010): "The Big Bang Theory"

Justice League of America

Shadow Cabinet

Suggested links for further research about this character:
- http://www.internationalhero.co.uk/p/payback.htm
- http://www.comicvine.com/payback/29-12182/
- http://dc.wikia.com/wiki/Kevin_Franklin_(Dakotaverse)
- http://comicbookdb.com/character.php?ID=11780
- http://en.wikipedia.org/wiki/Heroes_(comics)
- http://comicbookdb.com/issue.php?ID=62109
- http://dc.wikia.com/wiki/Icon_Vol_1_2