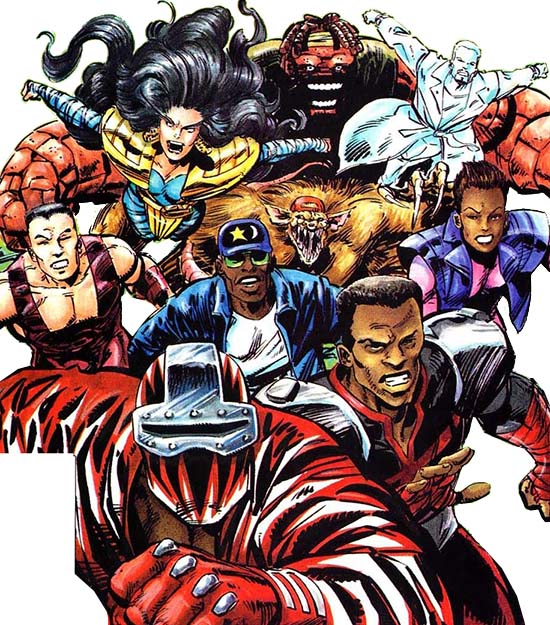 Blood Syndicate


Number of group members listed below: 17
Character
(Click links for info about character
and his/her religious practice, affiliation, etc.)
Religious
Affiliation
Team(s)


[Notes]

Pub.
#
app.

| | |
| --- | --- |
| | Catholic |

Blood Syndicate; Society of the Cross
34
[1st app: Blood Syndicate #1 (Apr. 1993)]
61

| | |
| --- | --- |
| | Jewish |

Blood Syndicate
44
black; Blood Syndicate...
40
Blood Syndicate (ally)
10
black; Blood Syndicate
57

| | |
| --- | --- |
| | uplifted animal |

Blood Syndicate; dog
[normal dog made intelligent by Big Bang Q-Juice]
37

| | |
| --- | --- |
| | LGBT |

black; Blood Syndicate...
56
Blood Syndicate; Force Syndicate...
53
black; Blood Syndicate...
43

| | |
| --- | --- |
| | Chinese traditional religion |

Asian; Blood Syndicate...
[sister and arch-enemy of Demon Fox]
29
black; Blood Syndicate
31

| | |
| --- | --- |
| | religious |

Blood Syndicate
[Agent Rose's daughter]
7
black; Blood Syndicate...
22

| | |
| --- | --- |
| | Catholic |

black; Blood Syndicate
[early Blood Syndicate member; died soon after got powers]
5
Asian; Blood Syndicate...
44

| | |
| --- | --- |
| | Black Muslim (Nation of Islam) |

black; Blood Syndicate
59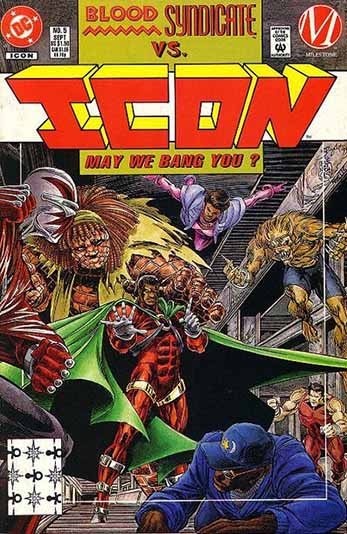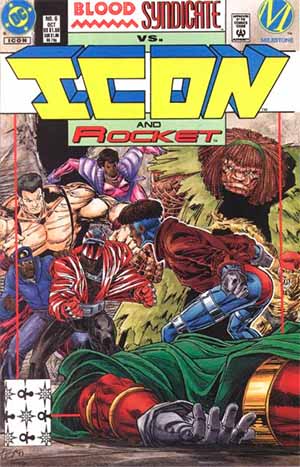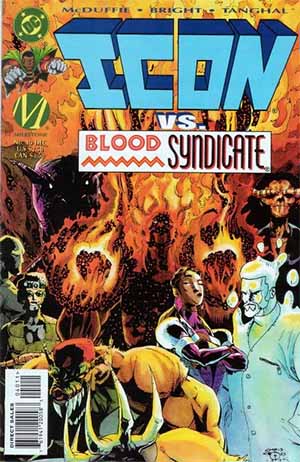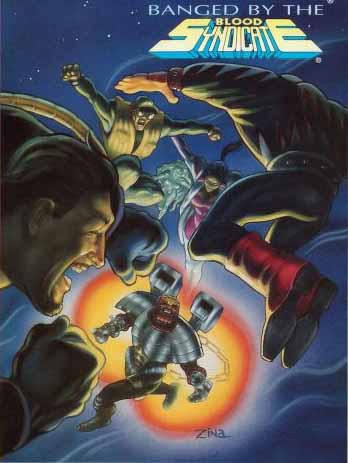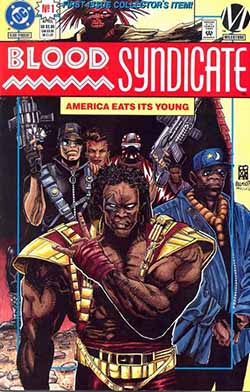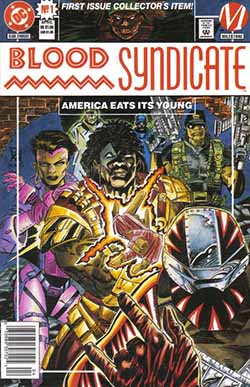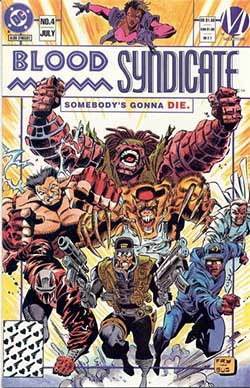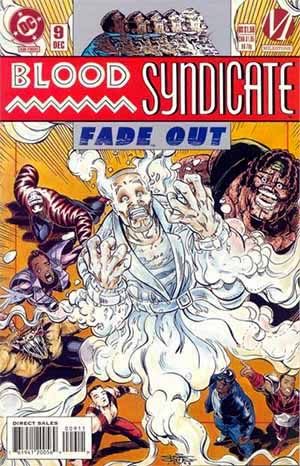 This character is in the following 59 stories which have been indexed by this website:

Blood Syndicate

Hardware

Icon

Icon: A Hero's Welcome

Icon: Mothership Connection (May 2010): "The Big Bang Theory"

Long Hot Summer #3 (Sep. 1995): "Ignition"

Static

Superboy (vol. 3) #7 (Aug. 1994): "Menace 2 Societies!"

Superman: The Man of Steel #36 (Aug. 1994): "A Rift in Reality!"

Suggested links for further research about this character:
- http://www.comicvine.com/blood-syndicate/65-44509/
- http://comicbookdb.com/team.php?ID=161
- http://dc.wikia.com/wiki/Blood_Syndicate_Vol_1_1